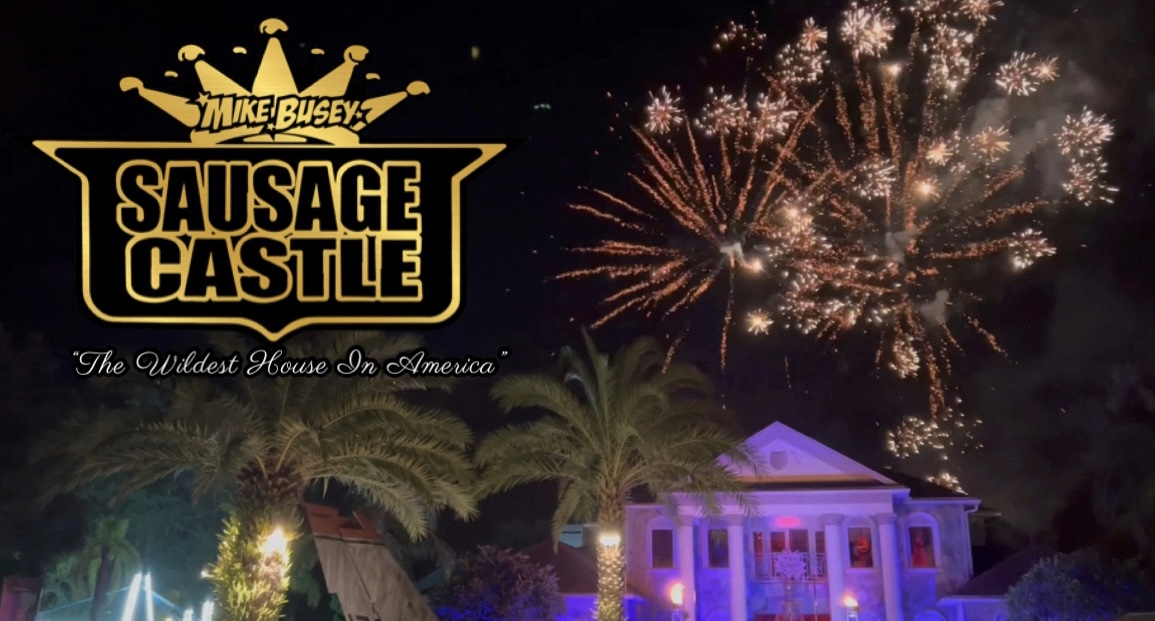 Welcome To The Private Residence Of Party Legend Mike Busey Aka The Sausage Castle
"The Wildest Home In America" – Est. 20 Years Ago!
You Now Join The Long List Of Celebrities, Rockstars, Models, Athletes, Rappers, & Other Guests Who Have Visited Us! A Place For Business & Pleasure! Countless TV Shows, Music Videos, & Movies That Have Been Filmed Here! Don't Forget To Ask For A Tour Of Our 80 Acre Estate!
The Sausage Castle Is A Place Where You Can Have Fun & Be YOURSELF Without Judgement! Feel Free To Participate Or Spectate All You Want! NEVER Ever Will You Be Asked Or Forced To Do ANYTHING You Are Not Comfortable With! This Is A POSITIVE Fun Place To Enjoy!
PLEASE Enjoy Your Stay With Us, But Before You Enter Please Sign In. Signing In Is For Our & Your Protection! Thank You! Feel Free To Take All The Pictures & Videos You Want! Just Don't Forget To Follow & TAG Us! 🙂
The Sausage Castle Commandments