CHICKS : RSVP HERE
DICKS : SIGN UP HERE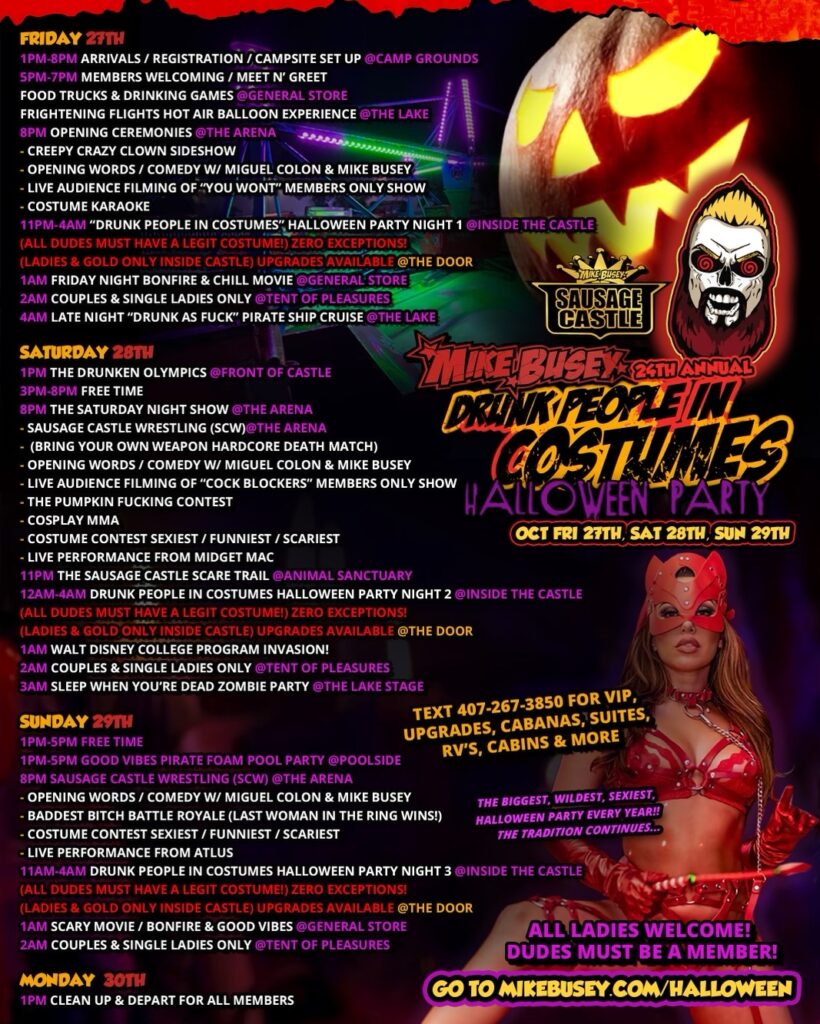 Mike Busey's 24th Annual
"Drunk People In Costumes"
Halloween Party
The Biggest, Wildest, Sexiest Halloween Party Of The Years!
The Tradition Continues…
OCT 27 28 29TH FRI SAT SUN
@The Wildest House In America
The Sausage Castle
ALL LADIES Are FREE!
ALL Dudes MUST Be An Active Member!
ALL Guests MUST RSVP!
For VIP, Cabanas, Suites, Bunks, Golf Cart Rentals, Vendor & Promo Information & Other Enhanced Experiences
☎️ Text 407-267-3850
Nightly Parties, Carnival Rides, Scare Trail, Costume Contests, Hot Air Ballon Rides, Open Bar, Food Trucks, Camp Site Decoration Contest, Pool Party, Live Performances, Comedy, Karaoke, Pumpkin Fucking Contest, Wrestling, Baddest Bitch Battle Royal, Cosplay MMA, Scavenger Hunt, Drinking Olympics, Contests & Giveaways, LIVE Podcast, Late Night Bonfire Movies, Drunken Late Night Pirate Ship Cruise, LIVE Studio Audience Filming Of Cock Blockers & You Won't MikeBusey.com Award Winning Programs!
Become A Member & RSVP Now!
MEMBERS WEEKEND ARRIVALS: Access Starts On FRIDAY @ 12PM (GOLD MEMBERS ONLY!)
All Other Members & Guests Can Arrive Starting @ 3PM On Friday
IF You Come Before 3PM & You Are Not An Active GOLD Member You Will NOT Be Given Access!
All Tents, Campers, RV, Buses, Semi's, ATV's, Golf Carts, & Bikes Welcomed!
All Vehicles Will Require A Pass!
All NON Aggressive Animals Welcomed! 🐾
🚫 NEVER Drink & Drive!
FREE Camping! Each Camping Spot Has: Electric Power, A Picnic Table, A Grill & Fire Pit. Outdoor Showers Are Available On Property 💦
CAMPING? SUGGESTED MEMBERS WEEKEND PACKING LIST: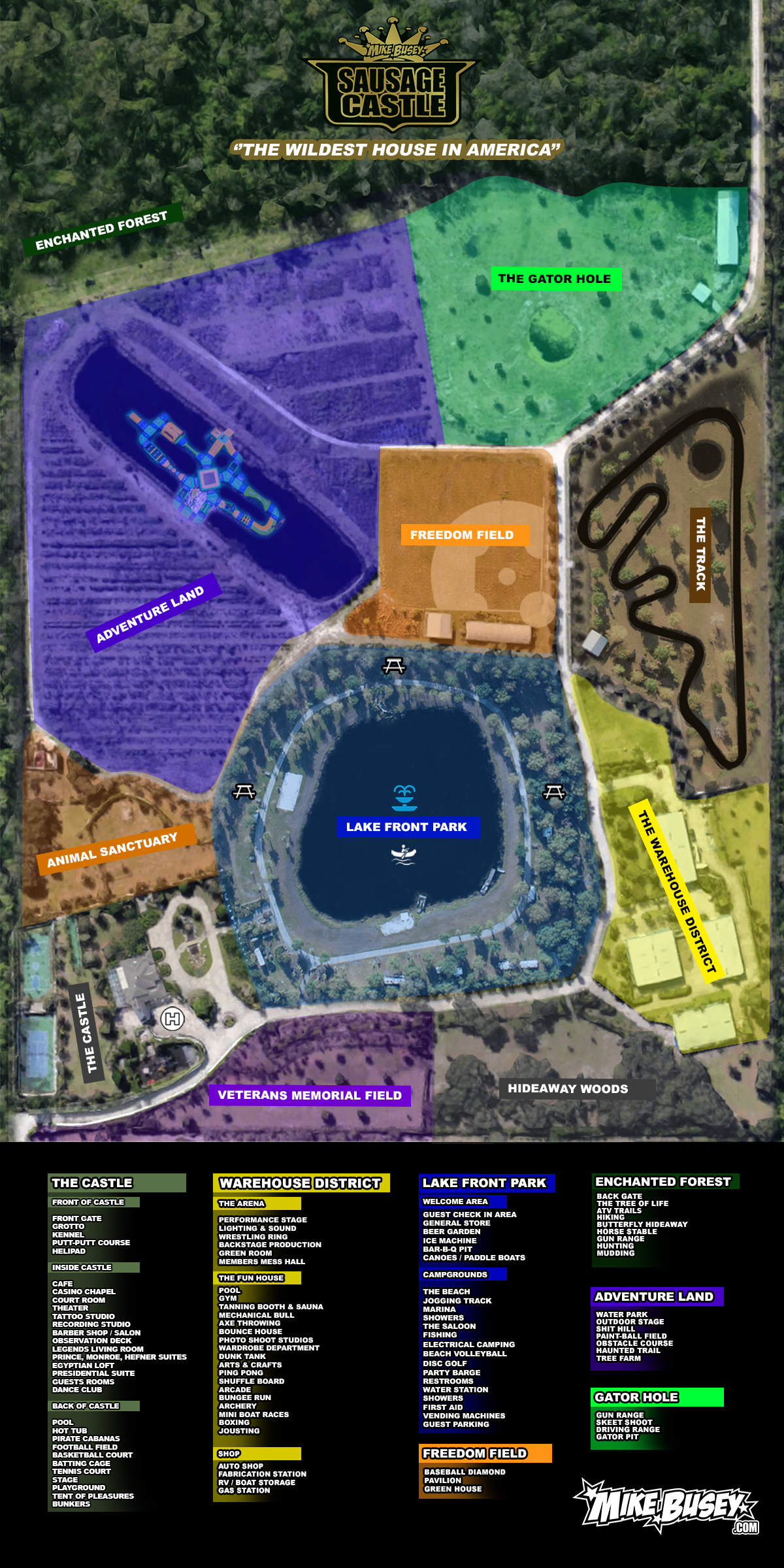 The Sausage Castle Commandments