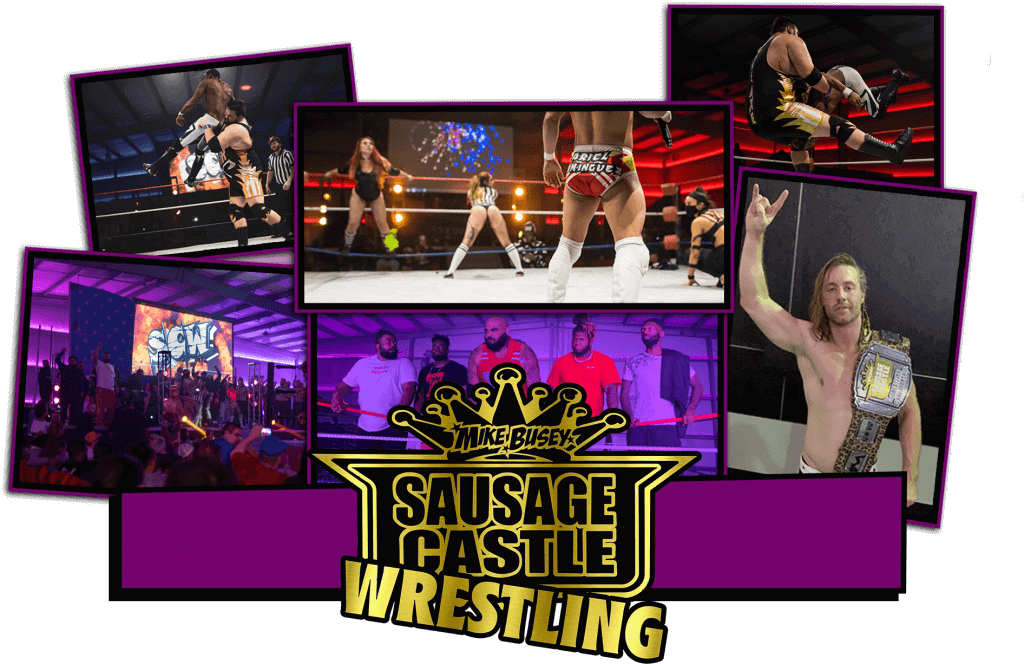 What Your Ticket Includes
Sausage Castle Wrestling
Is The Wildest & Sexiest Wrestling Federation In America!
SCW Has Taken Traditional Wrestling & Mixed It With Sexy Ladies, Pro Athletes, Online Influencers, & Real Life Dramatic Story Lines!
While Attending A Live Taping, Our Audience members Experience much more than Just Wrestling! You Never Know WTF Is Going To Happen!
At Our Shows Fans & Performers Will Enjoy A High End Production That Is Second To None! Our Live Shows Are Much More Than Wrestling, It's A Party!
Our Roster Showcases Some Of The Best Up In Coming Talent And Some Of The Biggest Stars In The Business.
SCW History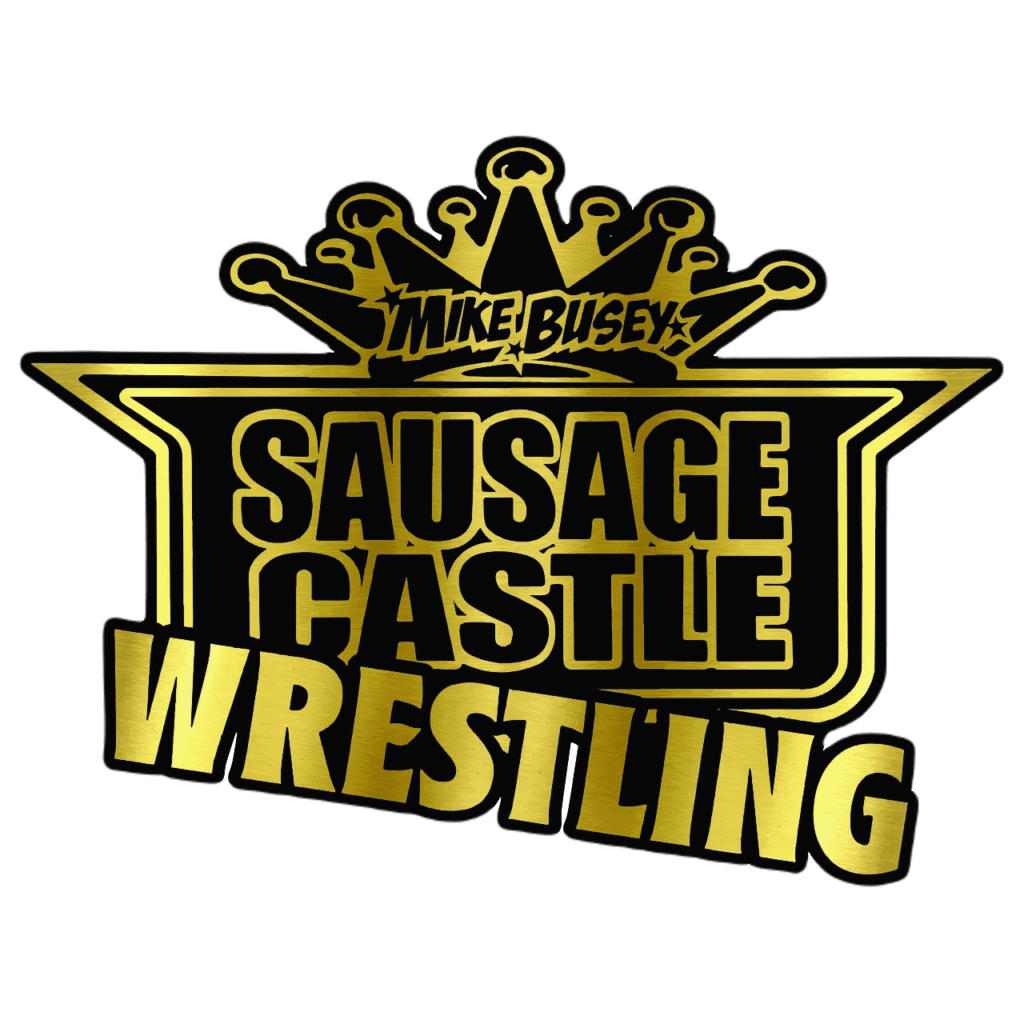 Established In 2018 By Owner & Founded Mike Busey.
SCW Started After Mike Busey Decided To Fulfill A Childhood Dream Of Owning His Own Wrestling Ring. Little Did He Know That The Ring He Was Buying Hidden Away In A Trailer Park Was The Legendary Wrestling Ring From Wrestlemania 3. The Very Same Ring That Hulk Hogan Body Slammed Andre The Giant!
When Former NFL Player AJ Francis Arrived He Quickly Became The Face Of SCW. On February 2, 2019 AJ Won The SCW Heavyweight Championship Belt.
AJ Aka Sugabear / Fran¢ Took Over SCW After He Formed The Row, The Row Included Members Such As; National Recording Artist "3OhBlack" & 4x NFL Pro Bowler "Brent Grimes" Along With Other Celebrities & Professional Athletes.
AJ defended The Title In 8 Different states & 3 different countries. The SCW Title Has Also Been Featured On The NFL Network, Fox Sports 1 & ESPN.
After A Year Of Dominating SCW AJ Quickly Caught The Eyes Of The WWE. Before He Even Had His First Match On NXT He Was Seen On Wrestlemania #36 Battling For The 24/7 Title Against NFL Legand Rob Gronkowski.
AJ's Talents Made Him The Host Of WWE Hit Show "Most Wanted Treasures" On The A&E Network. Where AJ & WWE Legends Traveled The Country Looking For Lost Wrestling Relics. AJ Took His Creative Concept Of The Row & It Became Hit Row For The WWE. In The Summer Of 2020 WWE & A&E Came To The Home Of SCW, The Sausage Castle. While At The Castle They Filmed An Episode Of Lost Treasures Starring The Legendary Jake The Snake Roberts.
In 2021 AJ Took His Creative Concept Of SCW's The Row Turning It Into WWE's Hit Row Where He Wrestled As Top Dolla.
In The Absence Of AJ,
Bryan Idol Held The SCW Heavyweight Championship Title For Almost 3 Years…
After Leaving The WWE AJ Regained The Title On April 30th 2022 From Bryan Idol In Miami, Florida. Returning Home To SCW.
Over The Years SCW Has Hosted Monthly Matches @ The Wildest Home In America The Sausage Castle. Pushing The Envelope & Breaking Boundaries Of Traditional Wrestling.
The Legacy Of Is Still Being Written For The SCW.
See You @ The Next Sound Of The Bell….